PEOPLE AND CULTURE
OUR WORKFORCE
Of CBC/Radio-Canada's permanent employees as of March 31, 2017:
48.9% are women
2.0% are Aboriginal
2.4% are persons with disabilities
11.1% are visible minorities
As of March 31, 2017, we employed a total of 7,555 full-time equivalent employees (FTEs), of whom 6,626 were permanent, 313 were temporary and 616 were contract. This is an increase of 342 FTEs when compared to March 31, 2016.
Under the Employment Equity Act, we are committed to providing equal employment opportunities to the four designated groups: women, Aboriginal peoples, persons with disabilities and members of visible minority groups.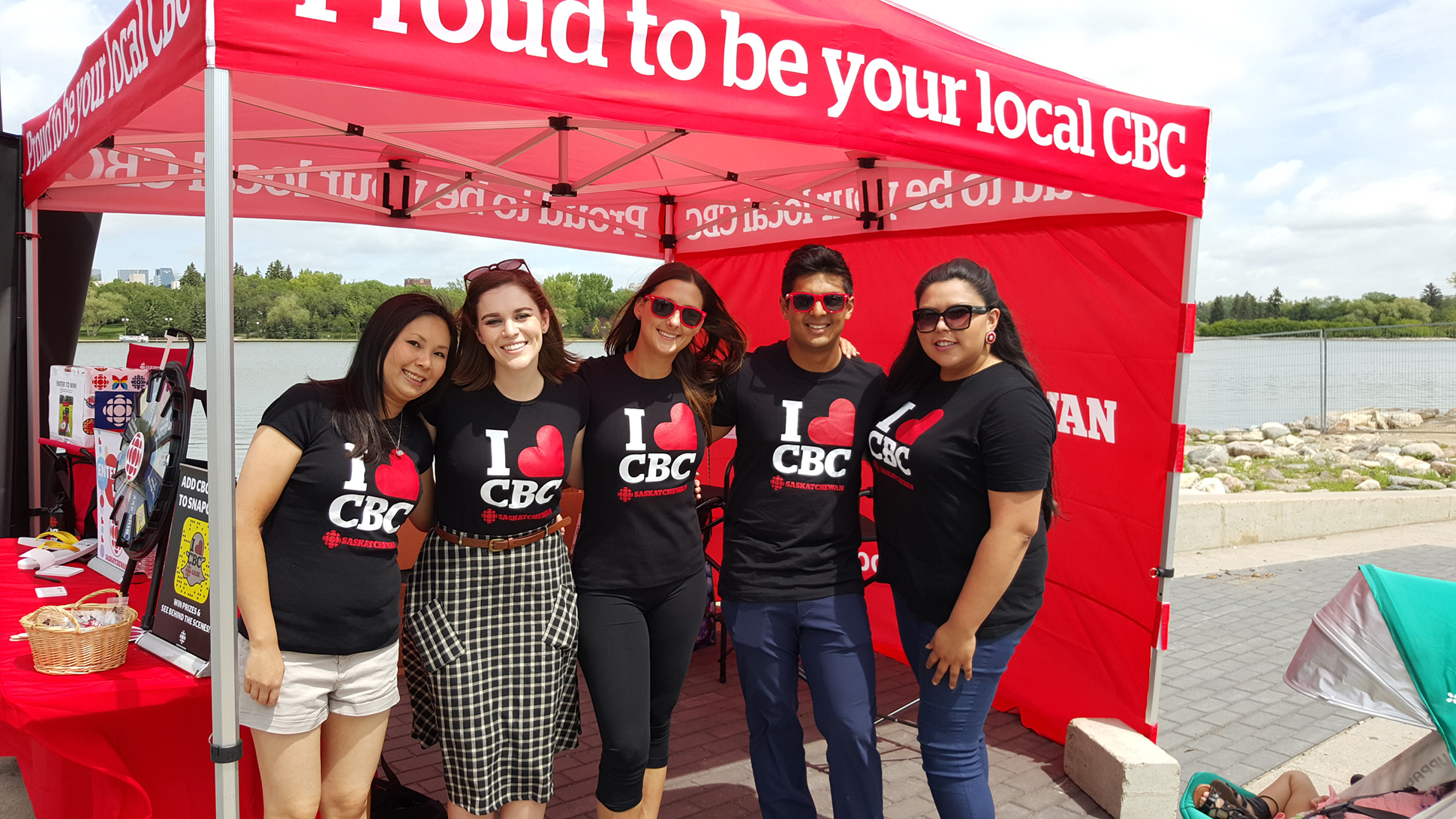 The CBC team at the SaskTel Summer Invasion festival in Regina, Saskatchewan.