ABOUT US
OUR OPERATIONS
As of March 2017, we employed 6,626 permanent full-time equivalent employees (FTEs), 313 temporary FTEs and 616 contract FTEs.
Our head office is located in Ottawa, with main network operations in Toronto and Montreal. We originate local programming from 27 television stations, 88 radio stations and one digital only station. We have two main television networks – one in English and one in French – five specialty television channels and four Canada-wide radio networks, two in each official language. We integrate content across multiple digital platforms. Internationally, CBC/Radio-Canada has nine permanent foreign bureaus. We also have the capacity to set up pocket bureaus in key locations if we determine the international situation warrants it.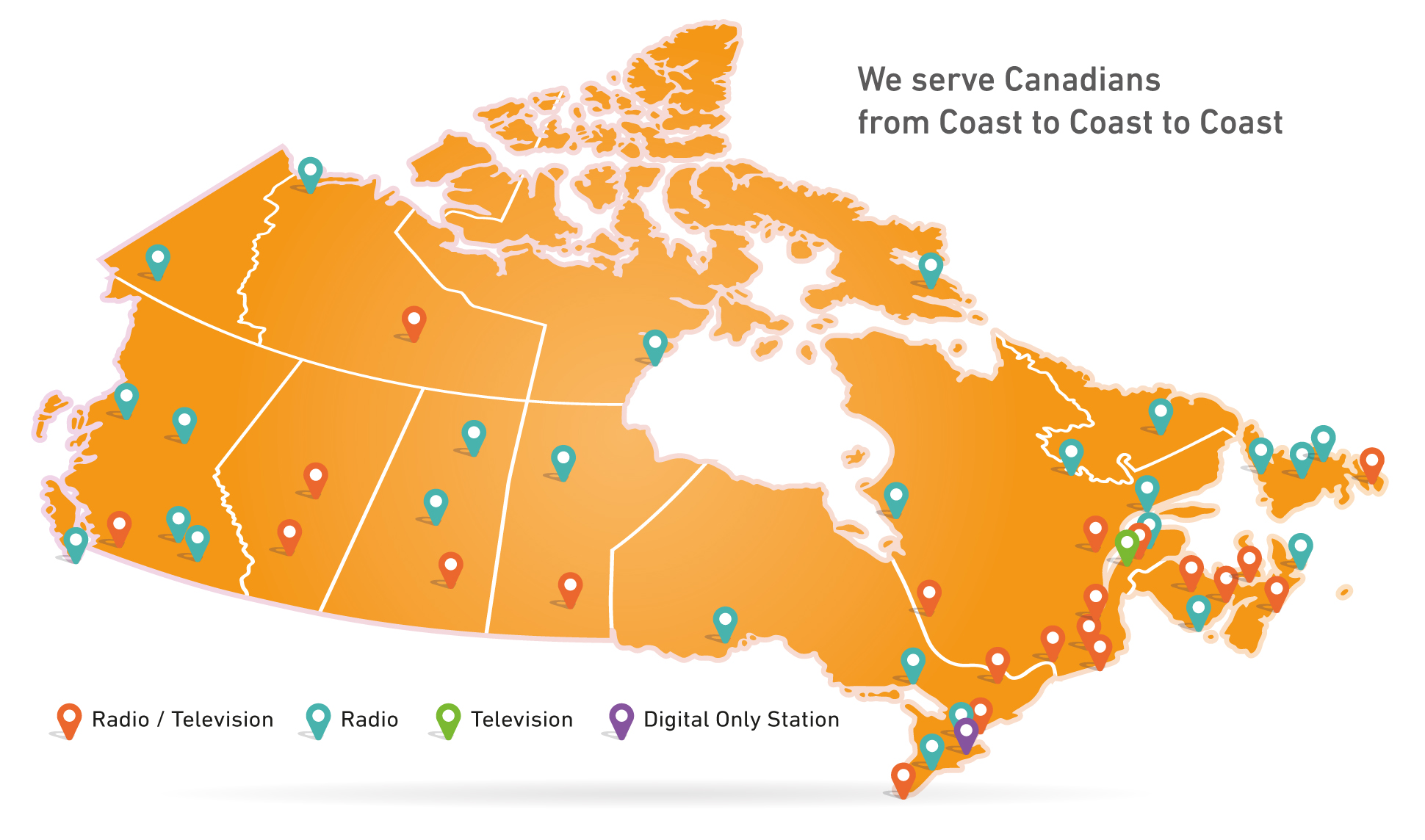 This map shows the locations of our CRTC-licensed and affiliated radio and television stations across Canada, as well as our designated digital station. Note that digital services are also offered in the other stations. The map does not include our additional newsgathering locations and international news bureaus, whether permanent or pop-ups.