HIGHLIGHTS
BUSINESS HIGHLIGHTS
CONTENT AND SERVICES
CANADA'S 150TH ANNIVERSARY: SHOWCASING OUR PAST AND LOOKING TO OUR FUTURE
We experienced Canada's 150th anniversary alongside Canadians across the country. Whether at local community events, the special broadcast of the Governor General's Performing Arts Awards, ongoing news or our special July 1st programs, we created opportunities to mark this special moment in our country's history together. 10.9 million Canadians tuned in to CBC/Radio-Canada programming on July 1st 2017.1 By being at the heart of Canada's 2017 celebrations, we helped the country engage in important conversations about who we are now, and where we are headed together as a country. To top it off, we assembled WHAT'S YOUR STORY? – A CANADA 2017 YEARBOOK, a bilingual collection of stories submitted by Canadians and available as a free digital download.
BROADCASTING THE OLYMPIC AND PARALYMPIC SPIRIT: PYEONGCHANG 2018
As an official Olympic Broadcaster, we undertook the immense task of bringing the Games to Canadians over 17 days. More than 87% of Canadians – or 31 million viewers – tuned in to Olympic television coverage and digital streaming simulcasts provided by CBC/Radio-Canada and our partners. CBC's 24% average prime-time share for the duration of the PyeongChang 2018 Olympic Winter Games was a record compared to previously broadcast Olympic Games on CBC while Radio-Canada's overall audience share was 22.3% during the Games. Both results are a major accomplishment given the logistical and time zone challenges. The Paralympic Games also attracted large audiences, reaching 10 million Canadians over the course of 10 days. Our digital content garnered more than 45 million visits, almost three quarters of this from a mobile device. Together, we brought the Games right to Canadians, across Canada.
TECHNOLOGY AND INFRASTRUCTURE
BRINGING THE GAMES HOME TO CANADIANS
PyeongChang 2018 was an opportunity to showcase the best of our technology and infrastructure services by efficiently delivering the Games to Canadians from the other side of the world. Olympic and Paralympic TV coverage totalled more than 770 hours, with 4,500 hours of live video streaming online and over 200 hours of Olympic VOD (Video on Demand) coverage edited by CBC/Radio-Canada and provided to partner broadcasters. For over five weeks, CBC/Radio-Canada ran five control rooms and two presentation centres including edit and graphics suites and production areas in South Korea, Montreal and Toronto, on a continuous basis.
PEOPLE AND CULTURE
UPDATED CODE OF CONDUCT AND CONFLICTS OF INTEREST POLICY: LIVING OUR CORPORATE VALUES
This year, with the Values and Ethics Commissioner, we modernized our Code of Conduct as well as our Conflicts of Interest policy. While still based on our mission, the updated Code, and related policy, clearly sets out our values, ethical principles and expected behaviours. The simpler language and supporting mandatory training provide our employees with the tools and advice to ethically navigate in the workplace and provide clear guidelines about reporting concerns or breaches. Creating a safe and respectful workplace is a priority for CBC/Radio-Canada.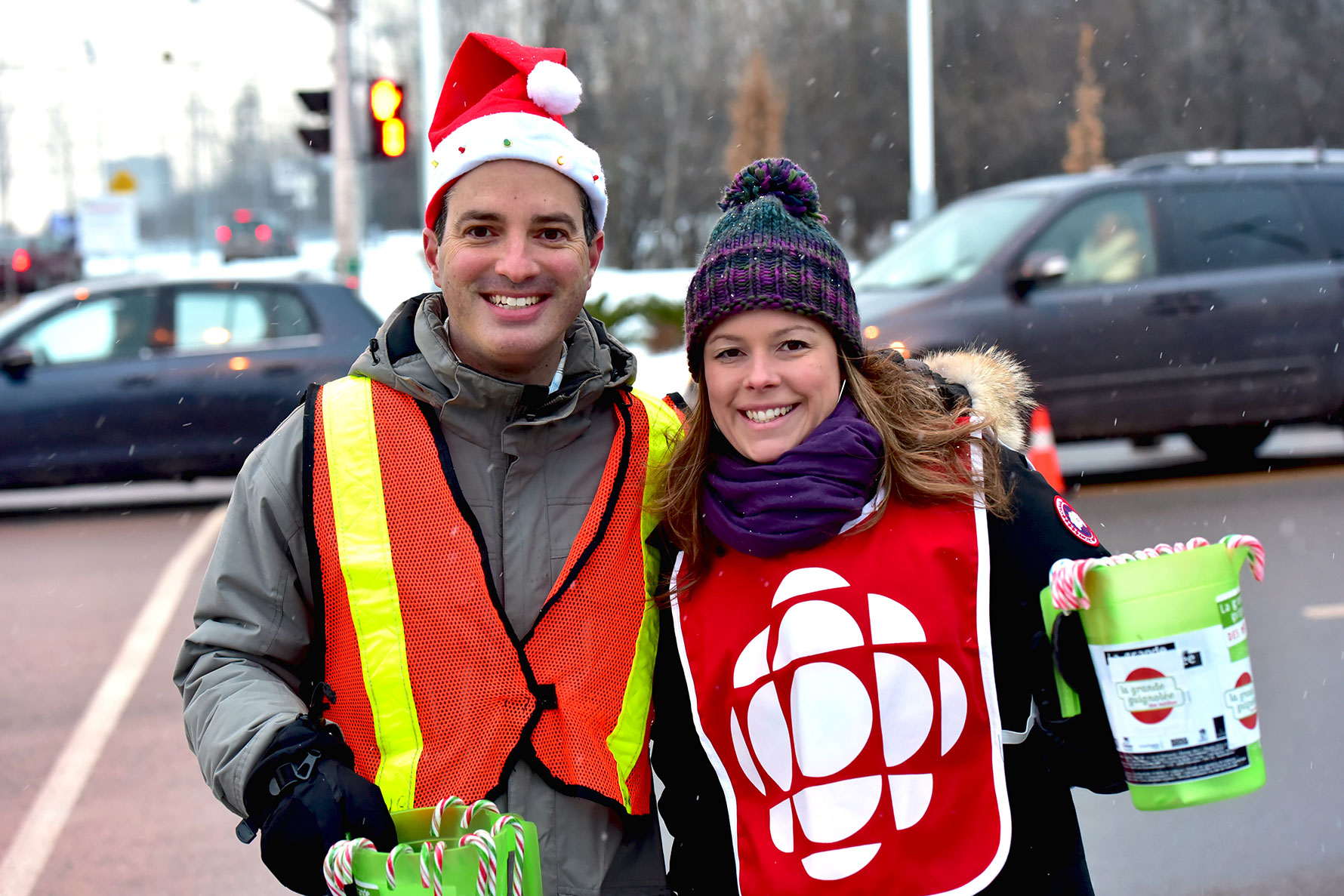 1 Source: Numeris TV Meter, July 1, 2017 (data is unconfirmed, and includes live and same-day playback only), CBC/Radio Canada (CBC Total, CBC News Network, SRC Total, RDI, ARTV), A2+, Sat 2a-2a, Total Canada, CumRch, generated by InfoSys+TV