Patricia A. McIver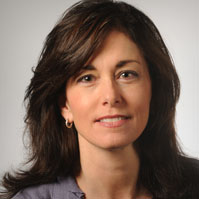 Patricia A. McIver
Vancouver
Patricia A. McIver was appointed to the Board of Directors of CBC/Radio-Canada effective June 18, 2008, for a five-year term.
Mrs. McIver is a Chartered Accountant and currently works with Richardson Partners Financial Limited, a prominent independent wealth management firm. In the course of her extensive career in the financial industry, she also has been employed by two well-known chartered accounting firms, PriceWaterhouseCoopers and Manning Elliott. Prior to joining Richardson Partners Financial Limited, she held an advisory position at Standard Life, an international financial services group.
Mrs. McIver holds a Bachelor of Arts (honours) in business administration from the Richard Ivey Business School at the University of Western Ontario (1985). In 1988, she earned her Chartered Accountant designation from the Canadian Institute of Chartered Accountants (CICA) and the Institute of Chartered Accountants of British Columbia (ICABC). Subsequently, Mrs. McIver completed the CICA In-Depth Tax Program and the CICA Tax Specialty programs in Corporate Reorganizations and Wealth Preservation. She holds both the CFP (Certified Financial Planner) and TEP (Trust and Estate Practitioner) designations.
.