Marni Larkin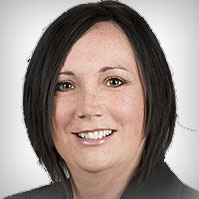 Marni Larkin
Winnipeg
Marni Larkin was appointed to the Board of Directors of CBC/Radio-Canada on June 21, 2012, for a five-year term.
Ms. Larkin is the current CEO of Boom Done Next, a management consulting firm based in Winnipeg. Before launching her own company in 2005, Ms. Larkin was the President of Sales Oxygen in Winnipeg where she was responsible for client acquisition and development. Prior to that, she worked as the Procedural Assistant to the Government House Leader for the Province of Manitoba. She was responsible for legislation and regulation development and the session of the House. She also worked for the Province of Manitoba as the Manager of the Sustainable Development Innovations Fund.
Ms. Larkin received her diploma in hotel management from the Red River Community College in Winnipeg in 2001.