Maureen McCaw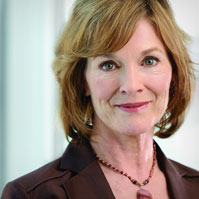 Maureen McCaw
Edmonton
Maureen McCaw was appointed to the Board of Directors of CBC/Radio-Canada on December 13, 2012, for a five-year term.
Ms. McCaw was the Executive Vice-President of Leger Marketing Research, Alberta where she also held the positions of Vice-President and President for Alberta. Founder and President of Criterion Research, a full-service market research company, employing 16 full-time staff and 150 project staff, she joined Leger Marketing when it purchased Criterion Research in 2005. Ms. McCaw is a member of the Alberta Securities Commission. She sits on a number of industry and community boards, including Suncor Energy, Edmonton International Airports, Royal Alexandra Hospital, Women Building Futures and Nature Conservancy of Canada, and on the advisory board of Leger Marketing.
Ms. McCaw holds a Bachelor of Arts degree in economics from the University of Alberta and earned an ICD.D certification from the Institute of Corporate Directors.
.