Management structure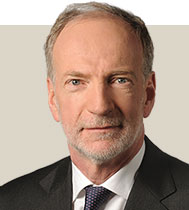 Hubert T. Lacroix
President and CEO
Responsible for overseeing the management of CBC/Radio-Canada to ensure that Canada's national public broadcaster can deliver on the various aspects of its mandate and continue to offer Canadians a broad spectrum of high quality programming that informs, enlightens and entertains, and that is created by, for and about Canadians.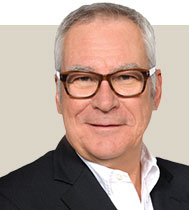 Louis Lalande
Executive Vice-President,
French Services
Oversees all aspects of CBC/Radio-Canada's French-language programming services, which include, among other things, ICI Radio-CanadaTélé, ICI RDI, ICI ARTV, ICI Radio-Canada Première, RCI, ICI Radio-Canada.ca, ICI Musique and ICI Tou.tv.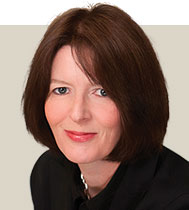 Heather Conway
Executive Vice-President,
English Services
Oversees all aspects of CBC/Radio-Canada's English-language programming services, which include, among other things, CBC Radio One, CBC Radio 2, CBC Television, CBC News Network, documentary and digital operations.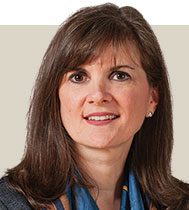 Suzanne Morris
Vice-President,
Finance and Chief Financial Officer
In addition to being responsible for all aspects of financial management for Canada's national public broadcaster, plays an instrumental role in helping to achieve a sustainable economic model for the future of the Corporation.
Steven Guiton
Vice-President,
Technology and Chief Regulatory Officer
Responsible for CBC/Radio-Canada's technology direction, for developing and implementing television and radio regulatory strategies across the Corporation, pursuant to the CRTC regulation and the Broadcasting Act, and for corporate research and analysis.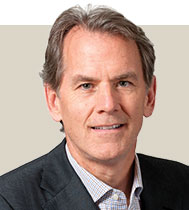 William B. Chambers
Vice-President,
Brand, Communications and Corporate Affairs
Responsible for developing and implementing a single coherent corporate communication strategy for CBC/Radio-Canada; leading internal and external communications across the Corporation; and formulating the overall strategic direction for the promotion and marketing of programs. Also oversees the Government Relations group.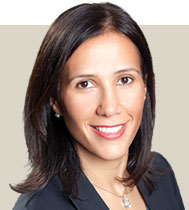 Roula Zaarour
Vice-President,
People and Culture
Responsible for delivering the Corporation's human resources services and ensuring a positive relationship between management and employees. Helps lead the "people" component of the Corporation's five-year strategic plan, Strategy 2015, ensuring that CBC/Radio-Canada is a rewarding, progressive and diverse workplace that builds professional teams of innovative and highly skilled people dedicated to accomplishing the plan.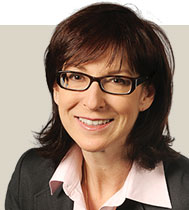 Maryse Bertrand
Vice-President,
Real Estate, Legal Services and General Counsel
Responsible for CBC/Radio-Canada's real estate portfolio across Canada and abroad; for the General Counsel's offices in Montreal, Toronto and Ottawa; the Corporate Secretariat; and for compliance with Access to Information, privacy, health, safety and environmental laws.