Progress of Strategy 2015
Since 2011, our Strategy 2015: Everyone, Every way has guided all of our decisions, and despite our financial challenges, we made progress on our priorities this fiscal year.
Canadian content broadcast on various platforms received a strong and positive response, with several programs drawing over one million weekly viewers. On ICI Radio-Canada Télé, this included Les enfants de la télé, Les Parent, Tout le monde en parle and Unité 9. On CBC Television, these programs included Battle of the Blades, Dragons' Den, Hockey Night in Canada and Murdoch Mysteries.
ICI Radio-Canada Première and ICI Musique achieved record market shares throughout the year. CBC Radio also had excellent results, with 25 of 26 Morning Shows ranking in the top 3 in their respective markets. The combination of CBC Radio One and CBC Radio 2 achieved an all-time high fall share of 15.5%.
We continued investing in digital platforms with the launch of Canada's largest educational content website, Curio.ca; the first CBC Music tablet magazine from CBCMusic.ca; and original web content like ICI Tou.tv's Les Jaunes. CBC also became the first Canadian broadcaster to use Facebook's new tools for broadcast media outlets. The tools let CBC feature real-time feeds of public Facebook posts on our broadcasts, and also measure public engagement.
We have maintained our regional presence and local impact by expanding local news in Vancouver, Calgary, Edmonton, Toronto, Ottawa and Montreal and opening a new broadcast centre in Matane, Quebec. Our multiplatform capability allows regional teams to deliver high-quality and timely regional coverage. Our small ICI Estrie team was first on the scene at the Lac-Mégantic tragedy in July, and was first to supply footage viewed around the globe. During the Calgary flood, the local team on the ground provided high-quality, up-to-the-minute coverage for Calgarians and Canadians across the country, despite challenging circumstances.
In addition, we capped our year with our unparalleled Olympic coverage. More than 33 million Canadians - 97% of all Canadians - tuned in to watch our coverage of the Sochi 2014 Olympic Winter Games.
A changing media environment
The way we delivered Sochi 2014 is an example of how our environment is changing. Conventional television is undergoing a huge transformation. While the majority of Canadians still watched television coverage of the Olympics, mostly in the evenings in prime time, online viewing grew significantly. More than 10 million Canadians – 1 in 3 Canadians – watched our coverage via mobile platforms. Canadians consumed more than 17.5 million hours of video content offered live and on demand, and there were 2.6 million downloads of our Olympics app.
We aired a combined 1,653 hours of Olympic programming in English and French across both networks and our distribution partners. The CBC and Radio-Canada Olympic websites experienced more than 600 million page views. We did it with less money, fewer on-site staff, and more content volume than our fellow Olympic broadcasters BBC and NBC. We sent 287 employees to Sochi. Compare this to NBC, who had 2,800 employees onsite for 539 hours of TV coverage and 100 hours of online coverage. The BBC had 100 people onsite for 200 hours of TV coverage and 600 hours of online coverage.
A model for the future
Sochi 2014 was a success because our bid was fiscally responsible. We also engaged in key partnerships, such as broadcast partnerships with TSN, Sportsnet, RDS and TVA Sports; leveraged technology by pioneering a new method of digital transmission that reduced production costs on the ground; and engaged in real cooperation across our networks, sharing resources, content and expertise. This is how we must continue to work – meeting our commitment to Canadians while ensuring sound management of our financial resources.
Challenges this year
From a financial perspective, 2013—2014 was a strong year with our revenue increasing 19% and our expenses remaining flat, while receiving lower amounts of government funding and producing more significant events. However, 2013—2014 also presented difficult challenges for the public broadcaster: an industry-wide softening of the television advertising market; a disappointing schedule performance in the key 25-54 year-old demographic on certain CBC Television programs; the NHL's decision to grant exclusive future rights to Rogers for the next twelve years; and much lower-than-expected ad revenues from ICI Musique and CBC Radio 2.
Things came to a head halfway through the fiscal year when, in November, we saw signs of lower-than-expected revenue. We took immediate action, freezing spending and working to reduce, postpone or cancel as many expenses as possible. Nevertheless, balancing Budget 2014—2015 wasn't easy. Due to market and funding realities, the budget included difficult cuts of $130 million and the equivalent of 657 positions over the next two fiscal years.
The challenges to CBC/Radio-Canada go far beyond balancing next year's budget. We must take action now to match our services and our footprint to an uncertain financial environment, a constantly changing media landscape and expanding expectations from Canadians.
The way forward
In September 2013, our new broadcast licences with the Canadian Radio-television Telecommunications Commission (CRTC) came into effect, following the first full review in 14 years. The new conditions of licence reflected the CRTC's understanding of the challenges we have been facing, and their support for our Strategy 2015. Since that time, the media environment has continued to shift, as have our financial realities. Certainly, our financial situation is such that we are no longer able to entirely protect the priority areas of our strategy; national and regional programming have been affected.
Following 2014—2015 Budget announcements, local programming will be reduced in some communities and replaced with regional, network or syndicated programming. Though we will not close any stations, planned expansions are cancelled. Also, we are out of the business of competing with the privates for professional sports rights, and will now only consider broadcasting sports events that will allow us to break even. That being said, we remain committed to events of national importance like the Olympics. We will simply have to find a way to go about them differently, as we did in Sochi.
Canada ranks 16 among 18 western democracies (above only New Zealand and the United States) in per capita funding. The money we receive is divided among all of the 33 services we provide: English, French, eight Aboriginal languages; radio, television, online; across six time zones. Right now, every Canadian pays about $29 per year, for all the services we provide.
This is our financial reality. As we plan a strategy to take us to 2020, our goal must be to build a sustainable business model.
Informing, enlightening and entertaining Canadians will always be at the forefront of our operations. We must develop a strategic direction that allows us to be agile and adaptable through partnerships, collaboration and continued technological innovation. Our outstanding success at Sochi proved that we have the ability to think differently, act quickly and deliver on our revenue and audience targets. That is the spirit in which we must move forward.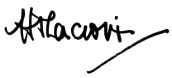 Hubert T. Lacroix
President and CEO