Management's Responsibility
for the Consolidated Financial Statements
The consolidated financial statements and all other information presented in this Annual Report are the responsibility of management and have been reviewed and approved by the Board of Directors of the Corporation. These consolidated financial statements, which include amounts based on management's best estimates as determined through experience and judgment, have been properly prepared within reasonable limits of materiality and are in accordance with International Financial Reporting Standards.
Management of the Corporation maintains books of account, records, financial and management controls, and information systems, which are designed to provide reliable and accurate financial information on a timely basis. The controls provide reasonable assurance that assets are safeguarded, that resources are managed economically and efficiently in the attainment of corporate objectives, that the operations of the Corporation are carried out effectively, and that transactions are in accordance with the applicable provisions of Part X of the Financial Administration Act and regulations, Part III of the Broadcasting Act and the by-laws of the Corporation.
The Corporation's Internal Auditor has the responsibility for assessing the Corporation's systems, procedures and practices. The Auditor General of Canada conducts an independent audit of the annual consolidated financial statements and reports on his audit to the Minister of Canadian Heritage and Official Languages.
The Board of Directors' Audit Committee, which consists of five members, none of whom is an officer of the Corporation, reviews and advises the Board on the consolidated financial statements and the Auditor General's report thereto. The Audit Committee oversees the activities of Internal Audit and meets with management, the internal auditor and the Auditor General on a regular basis to discuss the financial reporting process, as well as auditing, accounting and reporting issues.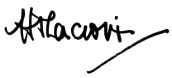 Hubert T. Lacroix
President and Chief Executive Officer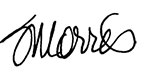 Suzanne Morris
Vice-President and Chief Financial Officer
Ottawa, Canada
June 18, 2014